OLD MODERN HANDICRAFTS (OMH)
Crafting Timeless Elegance and Nautical Wonders Welcome to Old Modern Handicrafts, where the essence of maritime history and exquisite craftsmanship merge to bring you the most stunning collection of model ships and nautical decor. As a premier destination for wholesale and international delivery, our legacy spans generations, offering an unparalleled range of finely crafted items that adorn homes and offices with classic beauty and enduring artistry.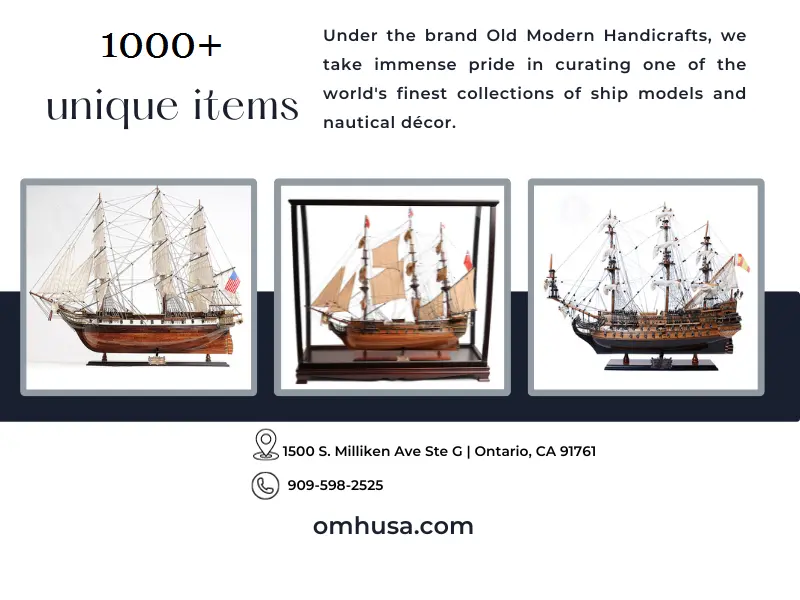 Quality You Can Trust:
Historical accuracy: Extensive research through original plans and pictures makes our models true to life.
Model ship building: 100% hand built from scratch using "plank on frame" or "plank on bulkhead" method.
Hundreds of hours of work go into our high quality models.
Made of quality wood such as western red cedar, mahogany, rosewood, teak, and more
Chrome, brass, and cast metal fittings and ornaments add richness and verisimilitude
Each model must pass a demanding quality control process before leaving the workshop and making its voyage to you
With a commitment to historical accuracy, every model undergoes extensive research based on original plans and pictures, ensuring authenticity. Our models are 100% hand-built from scratch, utilizing premium woods like western red cedar, mahogany, and teak. Metal fittings and ornaments add richness, while a rigorous quality control process guarantees excellence in every model.
Custom Made Models: We custom build any models upon requet. The below model was built for the Grey Goose company a few years ago. It usually take 2-4 month to custom build a model depend on complexity and availability of material. We would need original plan (if available), or as many images and details as possible to make a good quality models.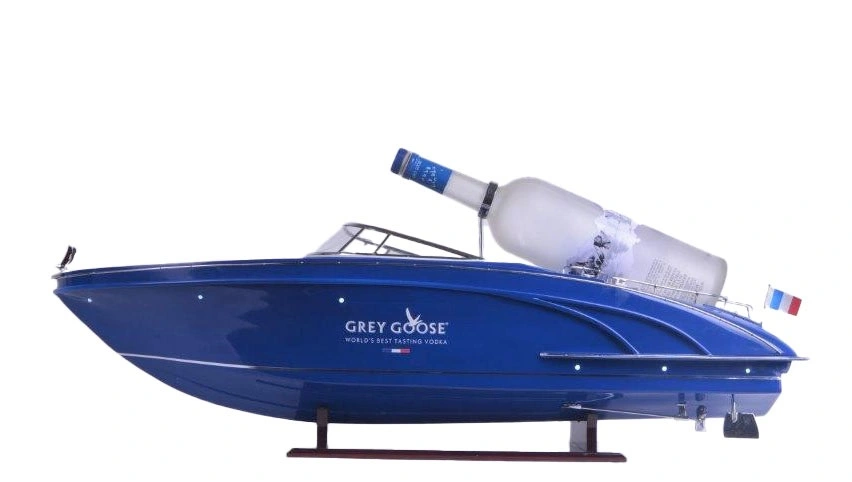 The Wind Pointer
, a classic weather vane, transcends its functional purpose to become a symbol of historical appreciation and easy elegance. Crafted with precision, this instrument captures the essence of maritime tradition with its solid wood construction and a classic red, black, and white color palette.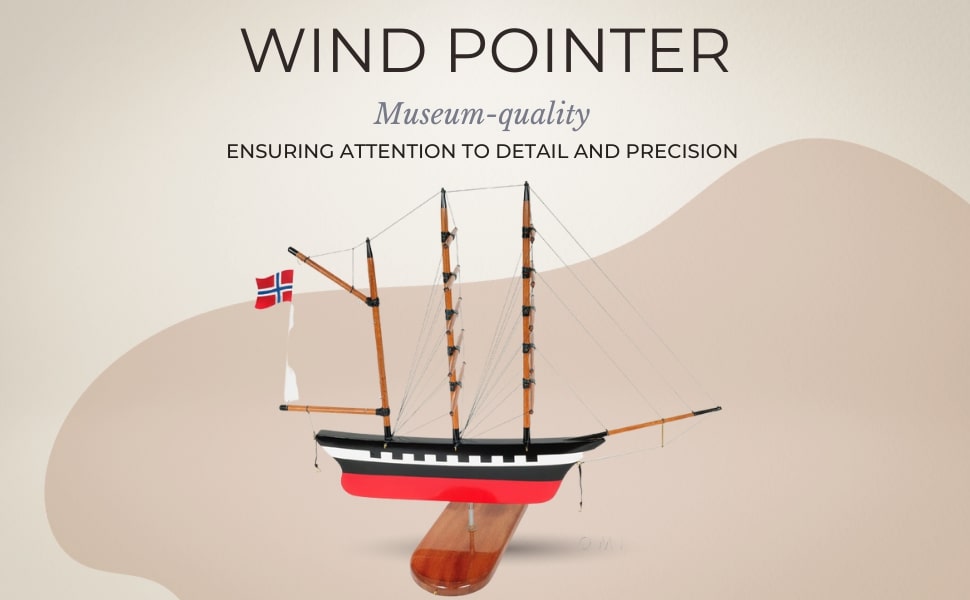 In the vast waters of Chinese maritime history, the iconic
the Chinese junk
stands as a symbol of craftsmanship, adventure, and trade. The Chinese Junk Model Ship, with a length of 69cm, captures the essence of this historical sailing vessel, offering enthusiasts and collectors a meticulously crafted piece that pays homage to a bygone era.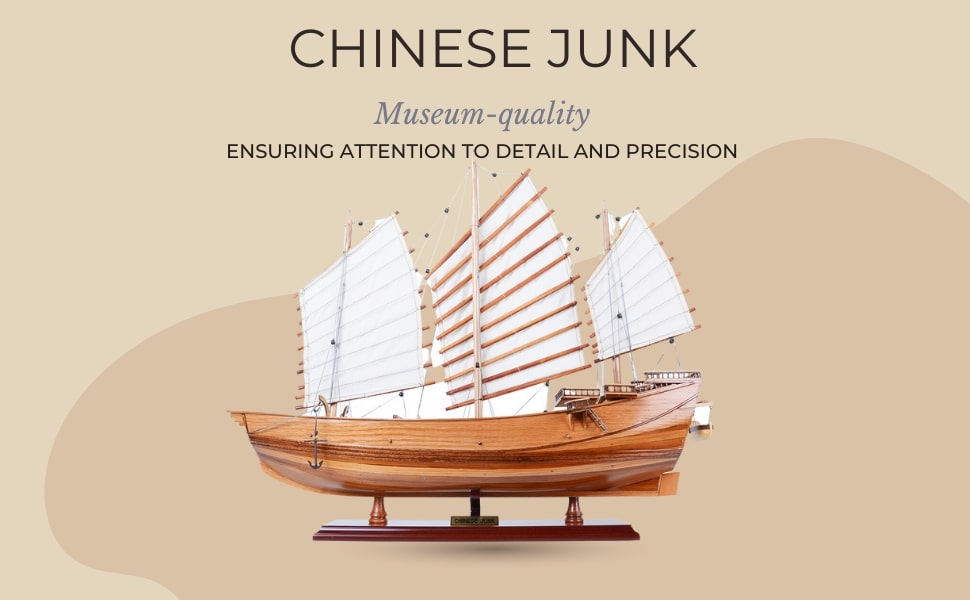 Step into the pages of maritime history with
the HMS Sovereign of the Seas Small Model
– a 20-inch masterpiece that captures the essence of one of the most iconic ships in the British Royal Navy during the 1600s. This exclusive edition, with a unique serial number etched into the hull, offers not just a stunning display piece but a connection to the intricate craftsmanship and historical significance of the vessel.