SKU: AJ051 - 1928 17EX Sports Rolls Royce Phantom
* * * * * ( 1 ratings )
Specification: Item# AJ051 - 13.5" x 4.5" x 4" INCHES

MSRP: $ 92.71 (20+ in stock)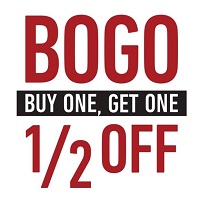 Description: This remarkable 1928 17EX Sports Rolls-Royce Phantom I is the final example of a series of four experimental lightweight sporting cars developed in the latter part of the 1920s at the personal request of Henry Royce to explore the performance potential of the Phantom I chassis. The model features classic wheels with spokes, big fenders, headlights, and two row of seats. Complete with hood ornament and convertible, the 1928 17EX Sports Rolls-Royce Phantom I is an admirable piece of beauty that is a must-have for any collector or enthusiast!

• 100% iron frame
• Metal wheels
• Wheels roll
• Includes seats, steering wheel, and small details on dash
History: This 1928 Rolls-Royce Phantom I, chassis number 17 EX, is an experimental factory car used to develop a more sporting Rolls-Royce to compete with race-winning Bentleys of the period. Its aerodynamic body was designed by Jarvis of Wimbledon, and an enlarged 7.8-liter Phantom engine was fitted with aluminum cylinder heads and a modified cam-shaft in order to attempt the magic 100 mpg. The car was one of the fastest in its day and one of only a few Rolls-Royces to be called a Phantom Sports. After much testing by Henry Royce himself, who was never really convinced of the importance of racing, the car was sold in 1929 to the young Maharaja of Jammu and Kashmir, where it led a regal life for a few short months amongst the 26 other Rolls-Royces that belonged to the Maharaja's family.
PRODUCT REVIEWS
* * * * * I love the style that this car adds to my office .
Reviewed by: Eliz , Date: 10/19/2018 , Source: Overstock Comment: I love the style that this car adds to my office . Nice car model