SKU: AJ039 - Blue Chevrolet Corvette
Specification: Item# AJ039 - 18.0L x 6.0W x 4.5H Inches

MSRP: $ 95.26 ( 17 in stock )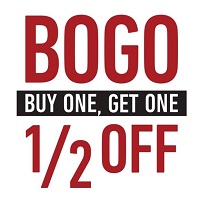 Description: The Chevrolet Corvette C2, also known as the Corvette Stingray, is a sports car produced by the Chevrolet division of General Motors for the 1963 to 1967 model years. This automobile model is 100% iron frame with metal, rolling wheels. The decal insignia and painted details give more of an authentic look. The models have seats as well as a steering wheel and minor details on the dash. The exterior details such as the spare wheels are securely welded on. When shipped, the item is packaged with foam inserts banded to pieces of cardboard to keep them held sturdily in place.
• 100% iron frame
• Metal wheels
• Wheels roll
• Painted and decal insignia
• Includes details such as seats, steering wheel, and gas pedal.
• Exterior details are securely welded on
• 100% iron frame

History: Ten years after the first Corvette was created, Chevrolet shocked the world with the revolutionary Sting Ray. Four-wheel independent suspension and four-wheel disc brakes (from 1965) made the Corvette handle, while optional fuel-injection (to 1965) and monster big-block engines (from 1965) made it go.

Automatic-equipped cars use the 2-speed Powerglide, but the 4-speed manual is most desirable. Reproduction parts are plentiful, and maintenance is easy, but the hideaway headlights can be problematic and paint can stress crack. 1963 "Split Window" coupes, fuel-injected cars, and maximum horsepower cars are the most valuable, but lower-power cars are great values and fine drivers.