SKU: AJ036 - Volkswagen Camp Bus
Specification: Item# AJ036 - 11.5L x 5.5W x 6.0H Inches

MSRP: $ 103.64 (20+ in stock)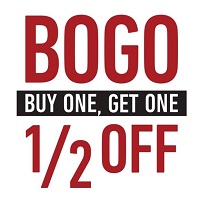 Description: Hit the road with this retro-style camp bus model, a handmade scale replica of the famous split windshield Volkswagen bus produced in the 60s. Also known as the microbus, minibus, or hippie van, the camp bus was an emblem of freedom, resistance, and good vibrations. This historically accurate model is handcrafted from iron and features hand-painted details and decal insignia. Enjoy intricate details such as rolling wheels, seats, steering wheel, minor details on the dash, camping gear, and a table in the rear.
• 100% iron frame
• Metal wheels
• Wheels roll
• Painted and decaled insignia
• Includes details such as seats, steering wheel, and gas pedal.
• Exterior details are securely welded on
• Scale 1:15
History: The Volkswagen Type 2, known officially (depending on body type) as the Transporter, Kombi or Microbus, or, informally, as the Bus (US) or Camper (UK), is a panel van introduced in 1950 by the German automaker Volkswagen as its second car model. Following – and initially deriving from Volkswagen's first model, the Type 1 (Beetle) – it was given the factory designation Type 2.

As one of the forerunners of the modern cargo and passenger vans, the Type 2 gave rise to forward control competitors in the United States in the 1960s, including the Ford Econoline, the Dodge A100, and the Chevrolet Corvair 95 Corvan, the latter adopting the Type 2's rear-engine configuration. European competition included the 1960s FF layout Renault Estafette and the FR layout Ford Transit.

Like the Beetle, the van has received numerous nicknames worldwide, including the "microbus", "minibus", and, because of its popularity during the counterculture movement of the 1960s, "Hippie van".

Brazil contained the last factory in the world that produced the T2. Production in Brazil ceased on December 31, 2013, due to the introduction of more stringent safety regulations in the country. This marks the end of an era with the rear-engine Volkswagens manufactured (after the 2002 termination of its T3 successor in South Africa), which first originated in 1935 with their Type 1 prototypes.