SKU: AJ019 - Fords Woody-Look Country Squire W/ Kayak
Specification: Item# AJ019 - 13.5L x 5.5W x 6.5H Inches

MSRP: $ 103.21 (20+ in stock)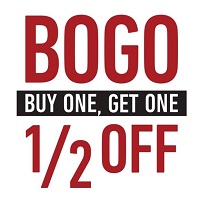 Description: Travel back in time with this classic 1957 Ford Woody-look Country Squire model. The best selling American made wagon of its time. It is made of iron and has a scale of 1:15. It features many intricate details such as fenders, wheels, front bumper, grills, license plate, roof rack, and kayak. A perfect gift to display in your home or office!

• 100% iron frame
• Metal wheels
• Wheels roll
• Includes seats, steering wheel, and small details on the dash
• Exterior details such as the kayak are securely welded on
History: The Ford Country Squire is a full-size station wagon which was built by the Ford Motor Company in the United States from 1950 until 1991, encompassing seven model generations. It was the premium station wagon model in Fords full-size car range throughout this period. The Country Squire was initially built as a full woodie. After the mid-1950s the rear body was composed of fiberglass covered by a vinyl appliqué printed to simulate wood. Later versions featured an all-steel body and are best remembered for featuring body sides and a tailgate covered by simulated wood trim and panels; however the Country Squire could be purchased without them. Prior to 1974, full-size Ford station wagon models without simulated wood trim were marketed as the Ranch Wagon, Del Rio, Parklane and Country Sedan. Subsequently, all full-size Ford wagons were marketed under the Ford LTD name, including the LTD Country Squire.