Sailing Through History: The RMS Titanic Model by Old Modern Handicraft
Author: HANNAH Date:11/21/2023 6:20:18 PM


In the vast realm of maritime history, one name stands out the RMS Titanic Model Ship. This steam-powered passenger ocean liner not only met a tragic fate but left an indelible mark on the pages of time. At Old Modern Handicraft, we bring the nostalgia, elegance, and mysteries of the Titanic to life through our meticulously crafted model.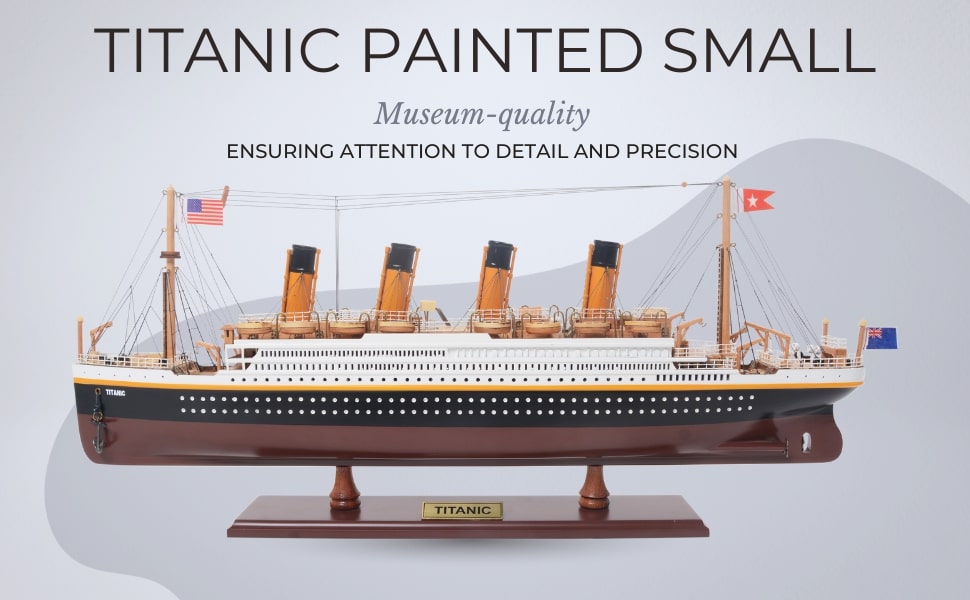 Expressing Artistic Love for History: Owning a handicraft model Titanic boat is more than possessing a replica; it's a testament to one's love for art and an appreciation for historical significance. Crafted with precision, our model allows enthusiasts to relive the romantic tales of the passionate love that unfolded on the actual Titanic in 1912.
Old Modern Handicraft's Legacy: With a global clientele that spans the UK, US, France, India, Italy, and beyond, Old Modern Handicraft has become synonymous with excellence. Our commitment to delivering the finest quality RMS Titanic Model Cruise Ship and Titanic Wooden Model Ship sets us apart. Each model, a best-in-class replica, is a result of an intelligent workforce dedicated to capturing every intricate detail with precision.
Craftsmanship Redefined: What sets our Titanic Painted Model Cruise Ship apart is the fusion of traditional techniques and modern technology. Crafted from high-quality wood like rosewood, western red cedar, mahogany, and teak, each model undergoes hundreds of hours of hand craftsmanship to achieve museum-quality perfection. No plastic parts are used, ensuring authenticity in every detail. Quality Assurance: Our models undergo rigorous in-house quality control, guaranteeing excellence and authenticity. With protective packaging and wooden crates, we ensure safe shipping, minimal damage, and easy storage. The skillful craftsmen, driven by years of experience and passion, infuse their work with unmatched quality and accuracy.
The Fully Assembled Masterpiece: The 60cm medium-sized Fully Assembled Titanic model ship is a true marvel. Built from scratch using the "plank on frame" construction method, our master craftsmen invest over 50 hours to perfect it. Painted in the original red, white, and black hues, the model boasts exquisite details, including plank decking, metal rails, lifeboats, davits, stairs, smoked stacks, anchors, and advanced rigging. Adorned with US, UK, and White Star flags, and proudly displaying the words "Titanic" and "home port Liverpool" on the hull, it rests on a solid wood base with a metal nameplate. In every detail, our Titanic model captures the essence of a bygone era, inviting you to embark on a journey through history. It's not just a model; it's a timeless piece that pays homage to the grandeur and tragedy of
the RMS Titanic
.