The HMS Sovereign of the Seas Small Model - A Regal Marvel of Maritime Craftsmanship
Author: HANNAH Date:11/28/2023 10:41:37 PM


Step into the pages of maritime history with
the HMS Sovereign of the Seas Small Model
– a 20-inch masterpiece that captures the essence of one of the most iconic ships in the British Royal Navy during the 1600s. This exclusive edition, with a unique serial number etched into the hull, offers not just a stunning display piece but a connection to the intricate craftsmanship and historical significance of the vessel.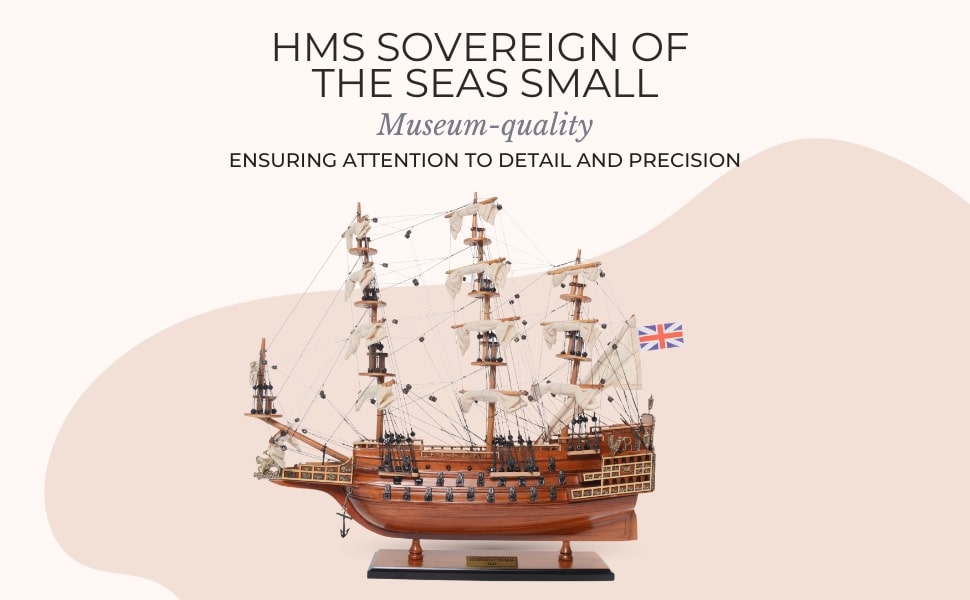 Craftsmanship Beyond Compare: Master craftsmen breathe life into this small-scale replica, meticulously handcrafting it from scratch using historical photographs, drawings, and original plans. The model stands as a testament to precision and dedication, with each piece being individually constructed using the plank-on-frame method, mirroring the actual process of building ships. The materials, including western red cedar, rosewood, and mahogany, contribute to the authenticity and quality of the model.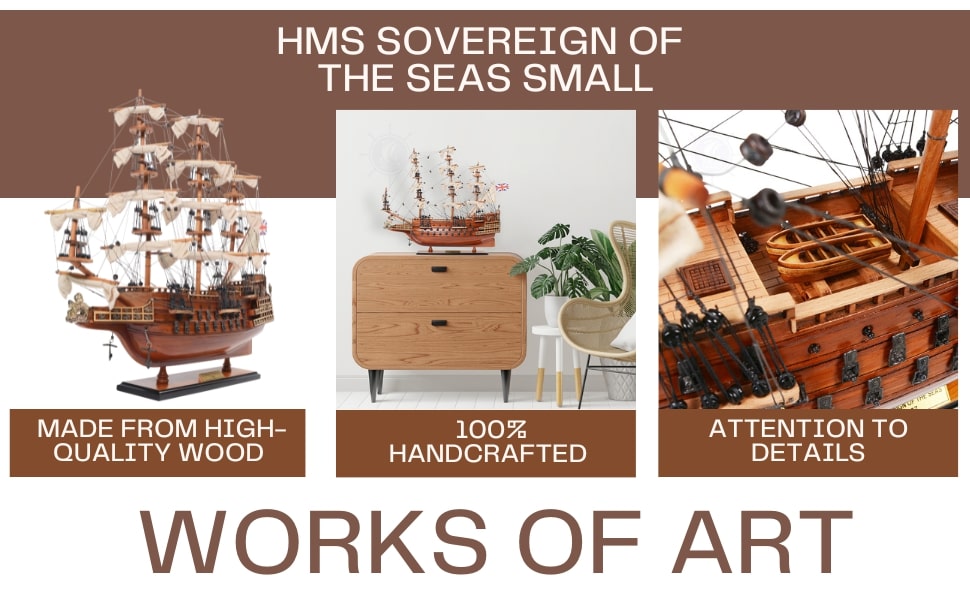 Intricate Details: The attention to detail on
the HMS Sovereign of the Seas Small Model
is nothing short of extraordinary. Three decks and three rows of cannons on each side evoke the formidable presence of the original ship. The unique bowsprit design, adorned with brass statues and crafted brass ornaments, adds a touch of regality. The hand-stitched sails, metal anchors, and wooden rudder showcase the dedication to replicating every nuance of the historic vessel. The model even features a detailed admiral's quarter on the stern, complete with a handcrafted metal lantern and spectacular brass ornaments.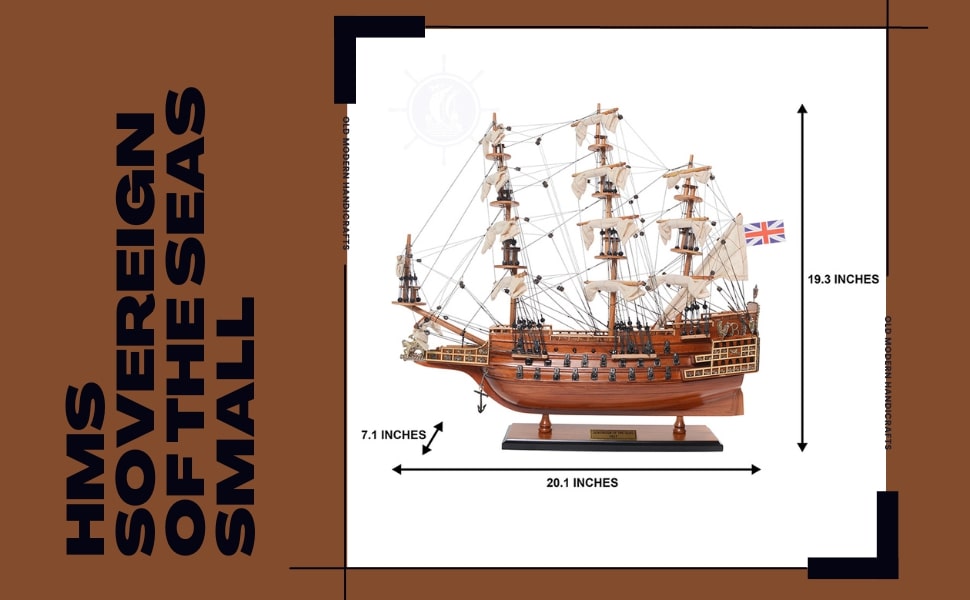 A Glimpse into History: The H.M.S. Sovereign of the Seas, launched in 1637, was a pinnacle of naval power in its time. With 102 bronze guns, it was the most heavily armed ship globally, a testament to the might of the English Royal Navy. The ship, adorned with gilded carvings from stern to bow, was later renamed Sovereign and then Royal Sovereign. Tragically, it met its end in 1697, consumed by fire in Chatham.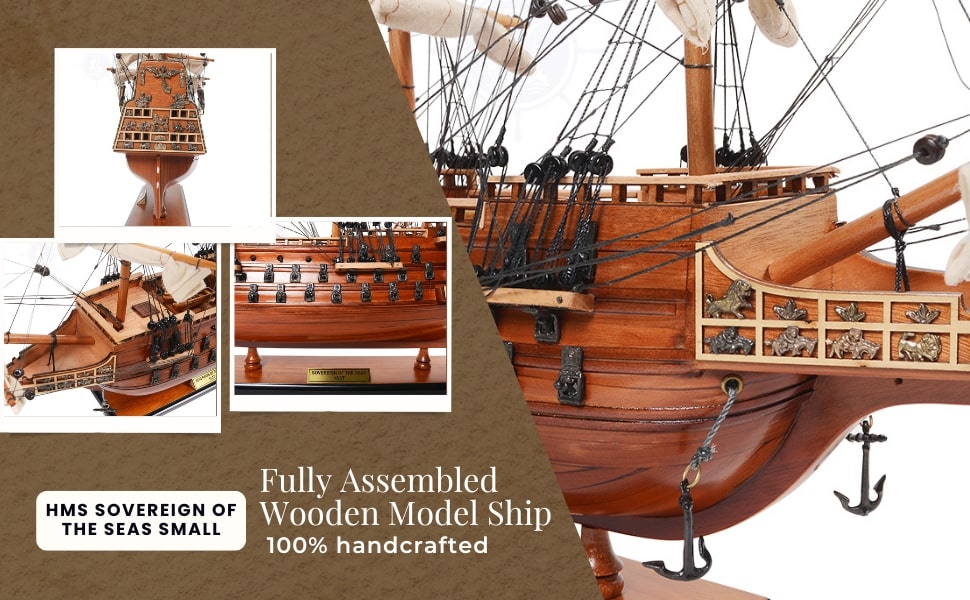 Easy Elegance for Every Space: Beyond its historical significance, the HMS Sovereign of the Seas Small Model is a work of art that effortlessly enhances any space. Crafted with high-quality materials, it seamlessly blends beauty, accuracy, and craftsmanship. The model comes with a solid wood base and a brass nameplate, making it an exquisite addition to home or office décor. Whether you're a boat enthusiast, a passionate collector, or someone with an eye for elegance, this model is a perfect gift that transcends time. Here's your chance to bring the elegance, precision, and historical significance of this exclusive edition into your home or office. Explore
the HMS Sovereign of the Seas Small Model
now!