The Intricate History Beauty of the Chinese Junk Model Ship
Author: HANNAH Date:11/28/2023 10:43:50 PM


In the vast waters of Chinese maritime history, the iconic
the Chinese junk
stands as a symbol of craftsmanship, adventure, and trade. The Chinese Junk Model Ship, with a length of 69cm, captures the essence of this historical sailing vessel, offering enthusiasts and collectors a meticulously crafted piece that pays homage to a bygone era.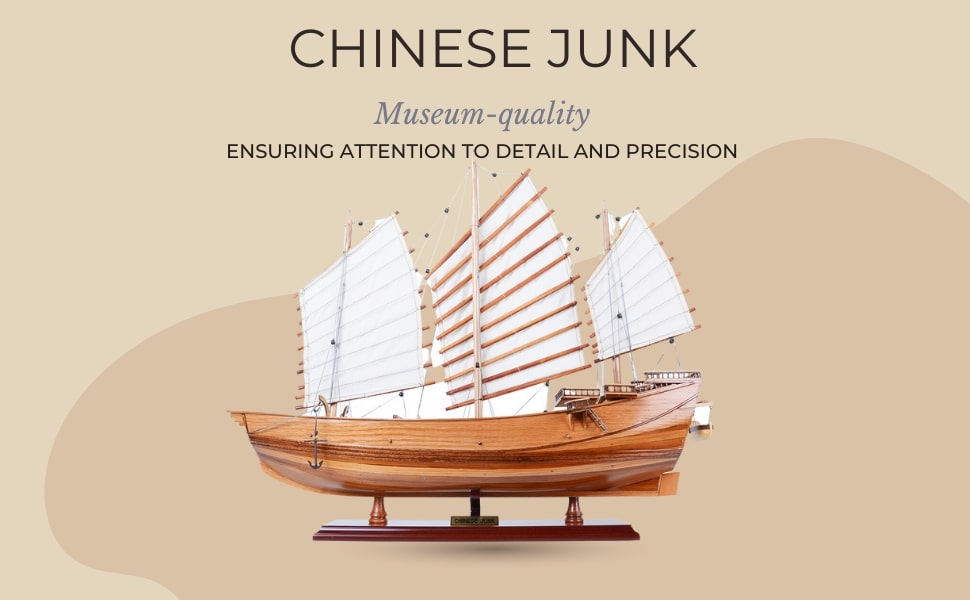 Junks, traditional Chinese sailing vessels, have sailed through the annals of history since the Song dynasty (960-1270). These ships, known for their distinctive bamboo-slatted sails and innovative design, were utilized for diverse purposes, including commerce, military combat, piracy, and pleasure boating. The first Chinese imperial treasure fleets were commissioned in the 13th century, showcasing the might and maritime prowess of the Chinese empire.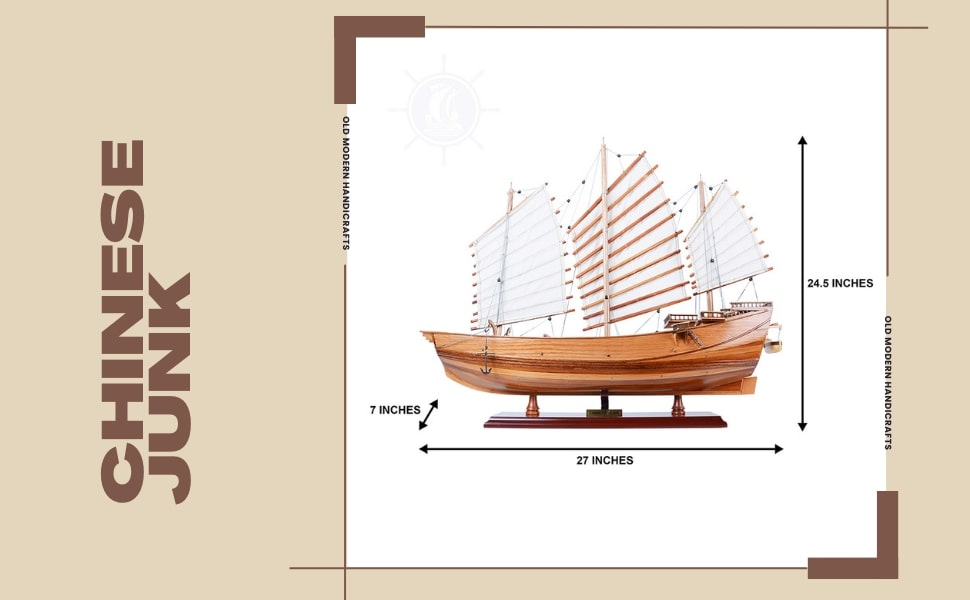 Craftsmanship at Its Finest:
The Chinese junk model ship
, measuring 69cm in length, is a testament to the rich history and intricate design of these legendary vessels. Crafted through the traditional plank-on-frame construction method, this model is a work of art made from high-quality exotic woods such as mahogany and teak. Master craftsmen invest more than 50 hours of meticulous work to construct this ship strip by strip, ensuring historical accuracy and attention to detail.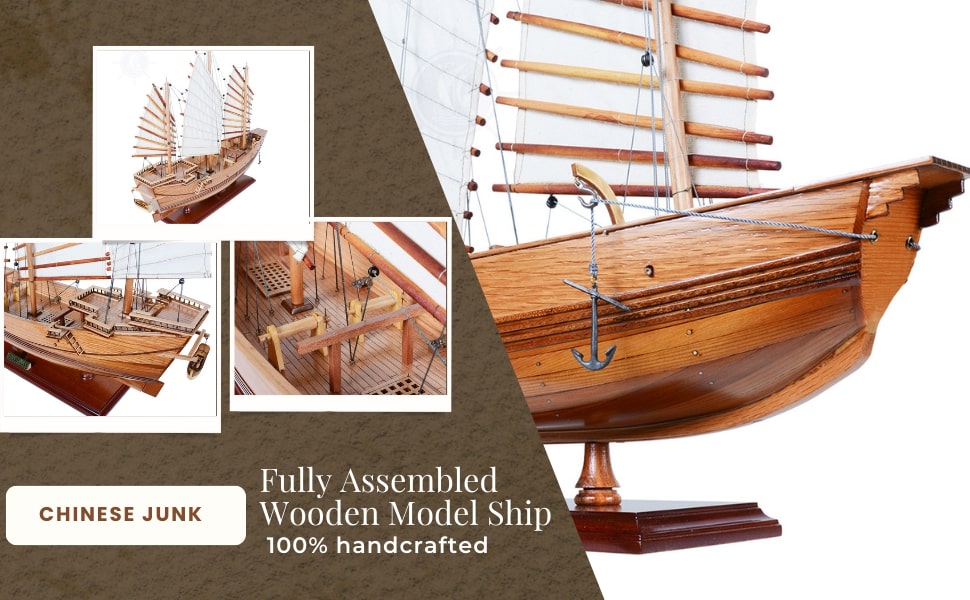 Fine Details Tell a Tale: Every inch of this model ship is a testament to the dedication of its creators. The fine details include main and mizzen masts, battened sails made from hand-stitched fabric, brass cannons and anchors, miniature lifeboats, covered hatches, and a multi-level wooden deck. The craftsmanship extends beyond the ship itself, with the model presented on a sturdy wooden stand accompanied by a metal nameplate, adding to its overall elegance.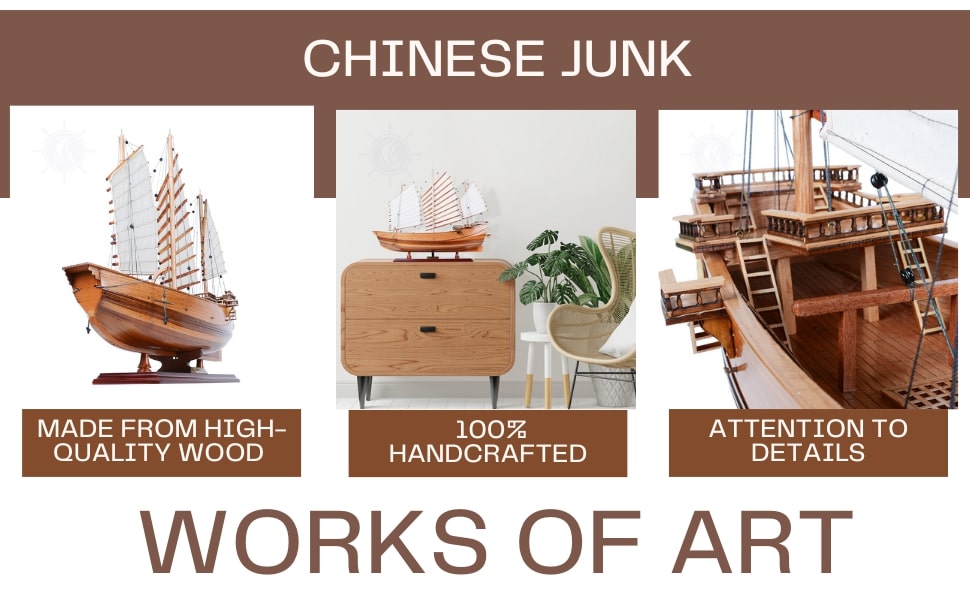 A Perfect Gift and Decoration: With its 69cm size, the Chinese Junk Model Ship is not only a collector's item but also a perfect handicraft gift and decoration. Whether displayed in a maritime-themed room or showcased as a centerpiece, this model ship evokes a sense of history and adventure. Its presence adds a touch of nautical charm to any space, making it an ideal gift for enthusiasts, history buffs, or anyone who appreciates the beauty of finely crafted objects. Sail through history with
the Chinese junk model ship
– a meticulously crafted masterpiece, perfect for collectors and history enthusiasts.